keyboard_arrow_right
Speak with our team
If you can't find the answer to your question or just want to contact us directly.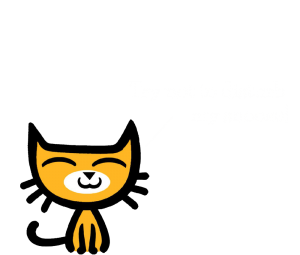 Can't find what you were looking for?
Before getting in touch, you might find the answer to your question in the FAQs below.
If you've not received correspondence or documents from us that you were expecting, then please check your email junk folder before contacting us.
How are the restrictions affecting your customer service?
Due to government restrictions and to keep staff safe, most of our administration and claims staff will be working at home. During this period we may have to call you back as we have lower team numbers in our call centres – to help us to continue to deal with your queries and provide our service, in the first instance please email our customer service team or our claims team with your query and we'll make sure we get back to you as soon as we can.
Can I defer my insurance payments during the Coronavirus lockdown?
We appreciate many of our customers are experiencing reduced incomes or financial difficulties as a result of the coronavirus (COVID 19) pandemic.  If you're having financial difficulties, please contact us to discuss your options.  We may be able to review your levels of cover, or offer a payment deferral. Please contact our customer services team on 0330 102 6839 or email admin@scratchandpatch.co.uk.
I've not been able to keep vaccinations up to date, will this affect my ability to claim?
Keeping your pet's vaccinations up to date is a key responsibility of yours, however, if you are unable to have your pet's annual or booster vaccinations carried out due to these not being performed by your vet who is following the latest BVA guidance then we will waive this requirement.
In the event of a claim this waiver would apply on the basis that the vaccinations were previously up to date. The vaccinations should be obtained as soon as possible once the restrictions are removed to ensure that pet is fully covered and for their welfare.
For further answers to common lockdown questions please see our Coronavirus advice.
How can I join Scratch & Patch
If you're looking to join us then you can read our plan information to find out which fits your needs.
If you are looking to speak to us to discuss our plans, although we can't give advice to you, we can assist in helping you understand your choices. You can contact us on 0330 102 6839.
You can also get a quote online in just a few minutes.
Do you offer advice on which policy to buy?
You will not be provided with advice or any recommendations relating to the purchase of a policy from us, but you will receive sufficient information on the product to enable you to make an informed decision on whether it meets your demands and needs.
Is my pet covered straight away?
Yes, cover starts straightaway. However, except where you are switching your cover from another insurer, a waiting period of 14 days will apply to claims for illnesses which means that illnesses starting within that period will not be covered.
Can I switch my pet insurance to Scratch & Patch?
Yes, if you are already insured and you switch to us, we won't enforce the waiting period on your policy. However, we will not cover any pre-existing conditions your pet already has when you switch to our standard products.
Our Champ Products may offer cover for pre-existing conditions, but they may not cover every condition. Your policy will detail which declared conditions are covered and which are not. Other terms and conditions may also apply. Any pre-existing conditions which you do not declare will also be excluded from cover.
Which of our plans cover pre-existing conditions?
Our Bronze, Silver, Gold and Premier and Premier Plus do not cover pre-existing medical conditions.
What is classed as a pre-existing condition?
Our definition of a pre-existing condition for these policies is as follows; Pre-existing condition: An injury or illness that:
Happened or first showed clinical signs,
Has the same diagnosis or clinical signs as an injury, illness or clinical sign your pet had, Is caused by, relates to, or results from, an injury, illness or clinical sign your pet had, before the start date of your pet's first period of insurance (inception) or before the date the cover level on your policy was increased. No matter where the injury, illness or clinical signs are noticed or happen in, or on, your pet's body.
Our pre-existing conditions Champ cover may be able to cover certain pre-existing conditions. In order to make a decision regarding acceptance, premium, cover, terms and conditions we will ask for medical information from you about your pet as part of the quotation process. Your policy will detail which declared conditions are covered and which are not. Other terms and conditions may also apply. Any pre-existing conditions which you do not declare will also be excluded from cover.
Are there any exclusions or restrictions I need to know about?
Your pet must be at least 5 weeks old when your policy starts. There is no upper age limit but please note that the excess increases and cover for death, euthanasia and loss and recovery ends when your dog reaches the age of 8 or your cat reaches the age of 10. It's worth checking our full list of policy exclusions.
Can I change my personal details and contact preferences online?
Yes you can update your contact details and marketing preferences by logging into your account
Can I add another pet to my policy?
Yes, you can add a pet to an existing policy at the same level of cover. To do so you will need to contact us to update your policy. You can not make this change online using the quote facility or through your customer account.
Can I amend my policy online?
No, all policy changes must be made by speaking to our customer service team.
Do Scratch & Patch charge a fee to set up my policy or during my policy?
In addition to the insurance premium for you plan, we will charge for the following services:
– Cancellation of your policy (unless this is because your pet has died) – £30
– A change to your policy (i.e. address change) – £20
We also receive commission for our services from the insurer in addition to the individual service charges, shown above, to cover the administration of your insurance policy.
Who insures the Scratch & Patch policies?
We only offer cover from a single insurer HDI Global Specialty SE in respect of pet insurance.
HDI Global SE has been rated positively by recognised rating agencies, "Standard & Poor's" and "A.M.Best"
– Standard & Poor's (S&P): A+ (Outlook Stable) as of 28th August 2019
– A.M. Best: A(Outlook Stable) as of 16th October 2020
Will I have to make a coinsurance payment towards the cost of a claim?
No, unlike most pet insurers our plans do not have a coinsurance or co-payment. This is an extra percentage of the claim which you must pay yourself – typically 10% to 20% of the claim amount after the excess has been deducted. With us you will only have to pay the excess.
Will you post my documents to me?
Your policy documents are available online and will be emailed to the email address provided to us. It is therefore important that you provide us with a valid email address and you keep us informed if this changes. If you want your documents posted as well you will be able to request this as part of the proposal process. You can also ask at renewal or during the lifetime of your policy; please contact our customer service team who can arrange for this for you free of charge.
Can I request documents to be resent to me?
You can request copies of your documents to be posted to you if you need them. In order to do this send us an email on admin@scratchandpatch.co.uk.
How can I change or update my bank account details?
The best way to do this is to call our contact centre on 0330
102 6839 and we'll help you update the records. Alternatively you can make the changes yourself at; https://pay.gocardless.com/AL0000M40N3819 and then email us on admin@scratchandpatch.co.uk letting us know you've made the change with your policy number so that we can make sure that the transfer goes smoothly. If you do not email us the process will not be completed and our records will still show your old details and this will mean that you premiums are not collected.
Can I select or edit the date my Direct Debit payment comes out?
If you pay your premium on a monthly basis, then we collect this via Direct Debit using the details you provide when you join us. The Direct Debit date is set up on the date you purchase the policy, so for example if you purchase the policy on the 10th of the month, then the Direct Debit payments for the remainder of the policy year will also be taken on the 10th of each month. Currently we are not able to change the date on which we collect the Direct Debit.
What information do I need to know before I can claim?
You need to have the following information to hand:
Your policy number
Your pet's previous veterinary practice/s (if applicable)
Your previous address (if applicable)
Your claim should be notified to us within 60 days of any incident. We will not pay any claims for vet bills that are 12 months old or older when they are sent to us.
To enable us to assess your claim quickly can you please return the claim form, fully completed, signed by you and the treating vet and stamped by the veterinary practice along with the required medical history and supporting documentation requested.
Claims that do not have the required information or signatures will result in them being returned to you or the vet and can cause you significant delays.
Can you pay directly to my vet directly?
Yes, we can pay your vet directly if you and your vet agree to it.
Can I submit a claim online?
Currently it's not possible to submit a claim online, instead you will need to fill out a claim form and send that to us. You can find the relevant claim for on our dedicated claims page.
How long will it take to process my claim?
It depends upon the complexity of the claim you're making. We try to deal with all claims as quickly, efficiently and accurately as possible. Most our our claims are dealt with within 8 days.
If you have questions over your claim or require an update on an open claim you can contact us on claims@scratchandpatch.co.uk or call us on 0330 102 6839 and choose option 3.
What are my options if my claim is rejected?
We paid 95% of claims in 2020, so it's rare that a claim will be rejected, but like any insurer it does happen. If your claim is rejected you will be told the reason for this. If you want to you will be able to challenge this and can make a formal complaint to us. Find more about our complaints procedure.
Will I have to make a coinsurance payment towards the cost of a claim?
No, unlike most pet insurers our policies do not have a coinsurance or co-payment. This is an extra percentage of the claim which you must pay yourself – typically 10% to 20% of the claim amount after the excess has been deducted – depending on the insurer. With Scratch & Patch you will only have to pay the excess.
Will my premium stay the same each year?
We will review your cover each year before offering to renew your policy. This means that based on the information you have provided to us, your pet's age and medical history, any claims made and future expected treatment and claims costs, we may change the terms and conditions of your cover, your premium or not offer to renew your policy.
Please be aware that the chances of your pet getting ill increases as they age and this means your insurance premium will also increase.  This increase could be significant if you have made a claim.
Will my policy automatically renew?
Your contract may automatically renew each year. We will contact you before the renewal date so that you can make an informed decision about your policy and contact us should you not wish to renew.
Can I renew my policy online?
We will send you a renewal invitation 21 days before your policy is due for renewal. Your policy may automatically renew in which case if you want to renew no action will be needed. If your policy is not going to automatically renew we will tell you in your renewal email and explain what action you need to take. In both cases you will be able to renew online once the renewal invitation is issued.
Can I amend my policy at renewal?
If you want to make changes to, or cancel, your policy at renewal you will need to contact us via our contact centre and we will let you know if this affects your renewal premium or terms and conditions. You can not make changes through your customer dashboard.
If you choose not to renew your policy with us, and you have a lifetime plan then, due to their 'long-term' nature, you may find it difficult to find alternative cover for any conditions you have already claimed for as they will be pre-existing and you might not be able to claim for them again.
Still need to contact us?
If you couldn't find the answer you were looking for in the FAQs above then you can contact our team for help.
New business and customer service
Opening times:
Monday – Friday: 9am – 5pm
Saturday, Sunday & Bank Holidays: closed
Christmas and New Year opening times:
Christmas Eve: 9am – 3pm
New Years Eve: 9am – 3pm
Email: admin@scratchandpatch.co.uk
Claims handling
Opening times:
Monday – Friday: 9am – 5pm
Saturday, Sunday & Bank Holidays: closed
Christmas and New Year opening times:
Christmas Eve: 9am – 4pm
New Years Eve: 9am – 4pm
Email: claims@scratchandpatch.co.uk