Commercial breeders are also known as puppy farms or puppy mills. The definition of a puppy farm is an establishment that breeds puppies for sale, typically on an intensive basis and in conditions regarded as inhumane. 
People breeding dogs, and cats, purely for financial gain and putting this above the welfare of the animals has been going on since the early 1960's and the only way to stop this is for the demand for these puppies and kittens to stop. So how can you make sure that you avoid one of these breeders?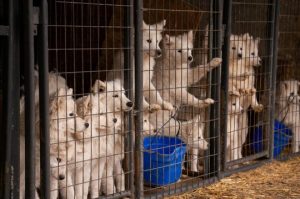 If you are interested in buying a new pet consider adoption first all, there are lots of lovely animals out there waiting for new families to take them home! If this isn't an option for you then be careful where you look – pets that are advertised on listing sites like Gumtree and Facebook are not usually from reputable breeders.
Do your research and find out about the kinds of breeds you are interested in; what would fit in with your family and your lifestyle; how much exercise do they need; is the breed good with children and so on.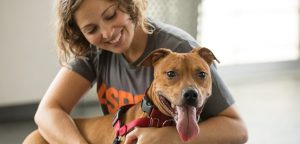 Once you know what breed you are going for then approach professional bodies such as the Kennel Club or local breeding associations, groomers and your local vets, also speak to friends and family and go by word of mouth.
Choose a few breeders quite local to you so you can visit them before you make your decision.  Check them out on the internet and call them to ask questions before you visit. Always be slightly suspicious if the breeder has lots of different types of puppies or kittens available, a good breeder has an in-depth knowledge about one or two breeds, any more than that should ring alarm bells!
When to be suspicious
If a breeder says you can have a pet before they are 8 weeks old, this is the recommended age they should stay with their mum and siblings.
If the breeder seems to always have a puppies or kittens available. Bitches should only be bred once, perhaps twice a year – anymore than this is unethical and unfair on the dog. It's a good thing if the breeder has a list of people interested in their litters, that's a sign they are not churning out puppies on demand!
If the breeder says its not possible for you to meet the pets mum or for you to see the pet with the mum and litter, then this should make you suspicious.  You want to see how your new pet interacts with others but would also give you a good indication of the conditions the puppies are kept in.
If the puppies or kittens seem frightened or stressed then just walk away
The breeder should ask you questions too, they should genuinely care why you want a new pet and how you plan to care for it.
When you take your new pet home make sure the breeder gives you a receipt and a record of any vaccinations, worming and flea treatments. Also a plan for when the next ones are due and clear instructions on what and when they eat.