According to new stats, there were more than five reported dog thefts in the UK each day in 2018.
A record-high 1,931 dog thefts were reported in 2018, 27% higher than in 2014.
The number of dogs returned to their owners fell 25%. Only 17% of dogs were returned.
Shockingly the number of arrests made in connection to dog theft fell by 10%.
There are several reasons why dog theft is increasing in the UK. The main issues are the high values attached to 'designer dogs' and pet owners lack of awareness of the dangers, and the low detection rates attributed to dog theft. The sentence if passed down when detected is only seven years, but fines and community service are more commonplace – less than 5% of cases lead to a conviction.
The two most common reasons for stealing a dog are to sell it and for breeding.
Resale. Some less scrupulous buyers don't check the history of their future pets, making it easier for stolen dogs to be sold for a profit.
Breeding. More prestige dogs will be at risk of this. Puppy mills (or farms) are currently being clamped down on by the government. These see animals kept in poor and overcrowded conditions, which often lead to health issues further down the line. The animals are discarded when the breeder has had enough of them usually in a poor condition and on a road.
Most commonly stolen dog breeds
The most-stolen dog breeds in 2018 were:
Staffordshire Bull Terrier
Crossbreed
Chihuahua
Jack Russell
Pug
Bulldog
Cocker Spaniel
Terrier
Bull Terrier
All pet owners should take precautions not just owners for these dog breeds.
How are dogs being stolen
There are several tactics dog thieves use, so be "Dog Theft" aware
From a back garden. If you have a low fence near a road and leave your dog unattended, there's a chance they might become a victim. Don't assume your garden is safe, up to 52% of dogs are taken from gardens.
From a car. A dog left in a car is not only at risk of being stolen but may also suffer heatstroke and possibly death. We recommend you never leave an animal unattended in a car.
Dogs left tied in front of businesses and shops and public place will increase the chance of it being taken. Dogs are sitting just waiting to be taken, and if approached with kindness are likely to go along with the stranger because of their friendly nature.
In the park when they're out of sight. it's easy to lose sight of your dog, even if only for a moment. This makes parks prime spots for thieves looking to take advantage of the confusion. Always keep an eye on your dog.
Preventing your dog from being stolen
In addition to knowing how thieves operate, there are things you can do to make it harder for them to target your dog.
Be wary of strangers that ask too many questions. It's nice to receive compliments about your dog from strangers, however, if they start asking for personal information be cautious.
Vary your walking patterns. Walking your dog in the same place at the same time every day creates a pattern for thieves to track and plan around. Variety is the key here.
Microchip your dog. Laws introduced in April of 2016 state that all dogs over the age of 8 weeks must be microchipped. Although this won't prevent your dog from being stolen, it will help identify your dog if it's found.
Beware of marks around the perimeter of your house and garden, some thieves mark out a house to show there is a dog waiting to be stolen.
What to do if your dog is stolen or lost
Immediately report a missing dog to the microchip databases Petlog, PETtrac and Identibase. They'll be able to notify you when your pet is found.
If you believe your dog has been stolen, report the crime to the police and ask for a crime reference number. This will make it easier to find out about the precise nature of their investigation.
Put up posters in the local area. Familiarising the neighbourhood with your dog will make it more likely to be found by a stranger.
Register your missing pet on a dedicated website, such as Animal Search UK. Again, this will make it easier for members of the public to find and help return your dog.
Post on social media to raise awareness, especially any local community groups that can share your post and help spread the news.
Retrace your steps if your dog went missing during a walk. You may stumble across clues as to where they might have headed.
Be sure to search common hiding places, surrounding gardens and the local neighbourhood. Ask anyone you see about your dog.
Check with the council. The government has a handy feature which allows you to search for missing dogs.
How can insurance help when your pet has been stolen
Most pet insurance providers will have a section of their policy that can help to cover costs arising from pet theft. In our pet policies we call it Loss & Recovery. Under this section of the plan it can pay out up to £1,500 (on lifetime cover) to help you to cover costs such as local advertising costs and any reward which you have to pay which helps to find and recover your lost pet.
Like all insurance plans there are certain conditions and exclusions to be aware of so it's worth checking the policy wording on each plan so you're familiar with what you are covered for and what you're not.
Related articles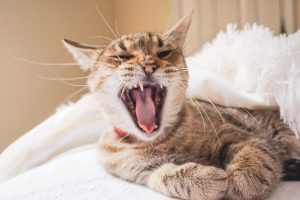 ---
Not all pet insurance offers dental cover, you'll need to do you research but our guide will help you uncover how dental insurance for pets works and what you need…
Read more >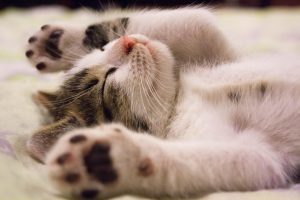 ---
Any animal can be susceptible to this, but white and light-coloured coats are more prone to developing sunburn. Explore how best to protect cats against sun burn.
Read more >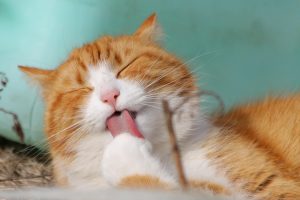 ---
Let's ensure our pets stay on track and healthy going into the Spring, by doing a general health check at home.
Read more >