Looking for a good holiday destination for you and your pet to enjoy? We have collated a list of dog-friendly destinations throughout the UK.
England 
1. Hare and Hounds Hotel 
Cotswolds 
This old country house that has been converted to a magnificent hotel that caters for all you and your dog's needs. Upon arrival your dog is met with a map of all the grounds that you can explore with them. While staying at the hotel your dogs will be treated with their own menu of food to enjoy at one of the hotels bars. 
2. Cholmondeley Arms
Cheshire countryside
The Cholmondeley Arms is right next to the Cholmondeley Castle. Here, they treat our dogs like the prince and princesses they are. You can enjoy all of the grounds, pubs and restaurants with your dog as they are welcome throughout the property. Dogs can even take part in the festivities as they have treats at the bar for all the good girls and boys. They even have their own homemade dog beer. It is a meat based stock that your dog will just lap up! If you enjoy your experience you can get a souvenir blanket and bowl to remember the experience. 
3. Devonshire Arms Hotel & Spa 
Yorkshire Dales 
When your dog arrives they are met with complimentary beds, bowls and treats. You and your dogs can enjoy a dog lounge plus a menu catered for your dog. The hotel is surrounded by acres of space to walk and explore with a dog-friendly beach close-by.
Scotland 
4. The Fife Arms 
Fife
You and your dog can enjoy a one of the bars in the hotel and any of the first floor guest rooms.
5. Kylesku Hotel
Sutherland 
This lovely boutique hotel allows you and your dog to enjoy their restaurant and bar together.
6. Trigony House Hotel & Garden Spa
Dumfriesshire
The boutique hotel has 9 rooms, all of which are dog-friendly. It was voted as the best dog-friendly hotel in the UK. Should you enjoy your stay and decide to return your 5th stay for your dog is free! When your dog arrives they are provided with dog bowls, beds, towels and a map of the grounds for lots of walkies! If your dog gets hungry they have complimentary sausages at breakfast and welcome box of gourmet treats. For those that get muddy on their walks there are outdoor showers to keep your pooch clean. If you want to have a night out that your pets cannot join you for, you can be provided with a dog sitter to take care of your dog while you can't.
Wales 
7. Grove of Narberth 
Pembrokeshire 
When your pet arrives they are greeted with a lovely basket including towels, blankets and treats. The hotel has 6 dog-friendly rooms for you and your pets to stay in. Not only do they get treats but there is a special menu for your dogs too.
8. Palé  Hall 
Llandderfel
While staying here your dog is allowed to stay in some of the rooms and be in one of the four reception rooms. Your dog will get treated to its' own dog bed, bowl and treats. There are specific dog washing stations with towel coats to keep them dry after their walks. They even have their own entrance for dogs with muddy paws.
9.Penally Abbey
Pembrokeshire 
You and your dogs can stay in one of the four bedrooms of the Coach House. All of the bedrooms open up onto a large garden. They have quick and easy access to the beach for walks too. While at the hotel you can enjoy a meal with your dogs in the sunroom.
Ireland
10. Galgorm Resort & Spa 
Belfast 
One of the rooms in the hotel is dog-friendly, situated 30 minutes from Belfast it is the perfect excuse to get away from the city.
11. Killarney Randles Hotel 
Belfast 
Here you and your dog can explore the many trails with a wide array of must see tourist attractions in the surrounding areas.
12. Dream Apartments 
Belfast 
Dream Apartments are pet-friendly for you and your pet to enjoy the perfect holiday. Should you need to get out and your pet cannot join you, you can get assistance in finding dog walkers and pet sitters. When you want to get out with your pets you can get help with recommendations on dog-friendly pubs, restaurants and other locations you might want to visit with your pet during your stay.  Dream apartments are also located in Liverpool and Newcastle.
Related articles
---
As lockdown is lifting and the idea of travel creeps back into our minds, have a look at what travelling with your pet post Brexit entails.
Read more >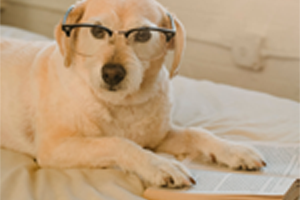 ---
Our cats and dogs are mischievous animals that bring a smile to our faces. We asked our members to share some of their funniest stories.
Read more >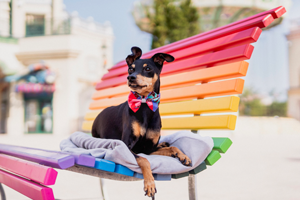 Christmas Presents for your Pets
---
We have collated the best Christmas presents to get your pets this Festive Season. Some of these are part of our recent giveaway be sure to have a look to…
Read more >