5 ways to fit exercising your dog into your busy life
We all have busy lives, between working, taking the kids to school, helping with homework, running the household and fitting in time for ourselves exercising our pets can sometimes take a backseat.
We are all guilty of letting the odd walk slip… But it does not have to be this way. Here are a few tips to fitting in exercise with your pets, even on a tight schedule!
1.Keep it short but effective
Short walks / runs can be super helpful when you are tight for time. Taking your dog out for 10/15 minutes at a time throughout the day is much more manageable than the idea of one long walk that might not end up happening if you get tied up. Knowing that you have 10/15 minutes at a time means you will guarantee your dog a good run!
2. Make a schedule
As with work, school, appointments and meetings, scheduling is the key to success. Scheduling in time for exercise with you and your pet will help you not to forget or run out of time. Here you can get the family involved and plan who takes your dog on which day! Whatever works for you and your family, a schedule will ensure your pet gets the exercise they need.
3. Take your dog on a workout walk
If you are not much a fan of running, get your four legged friend involved with your outdoor workout. Pets love to blow off some steam and they can be brilliant motivators! Plan your workout so you walk during your recovery i.e. run/ walk for 30s then do 30s of squats – this way your pet gets a walk and you get a workout, win win!
4. Buddy up!
Team up with a friend and their dog and make it fun… You can create some fun sprints or relays while giving the dogs a good run and a play!
5. Build an obstacle course
One for the whole family, including your pet! Head to a large park, forest or even your own garden. Scatter things to run around, jump through, jump over – a great way to enjoy a fun day out and incorporate some exercise at the same time!
Nicki also has some great ideas about what to do with the kids in half term.
Related articles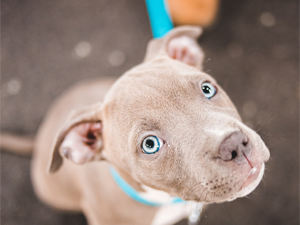 ---
While puppies are growing they should not go for long walks or over exercise. Have a look at what you need to know about walking your puppy.
Read more >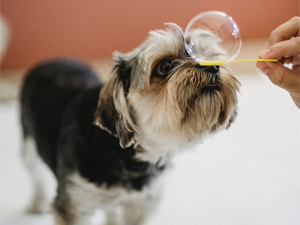 ---
We all know the importance of exercise for our pets but are they getting enough mental exercise? Read our tips to exercise your pets mind.
Read more >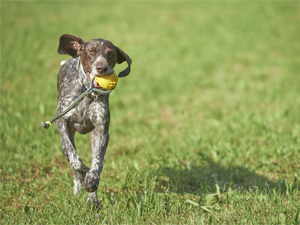 ---
We all know that exercise is important but too much of a good thing can be dangerous to our pets. Have a look at how to protect your pets.
Read more >