Just like humans, mental stimulation is as important as physical activity. Exercising the mind as well as the body has excellent long-term benefits for our 4-legged friends and it will tire them out at the same time.
Mental stimulation can be more exhausting to your pet than physical activity is. But is has many benefits. One of which is that it helps to keep behavioural issues and boredom in check.
Here are some tips that might be helpful as we spend more time with our pets indoors during lockdown:
Hide and seek
Put your dog in a separate room and hide treats with a strong scent around. Then, let your pet go and find it. Start off easy and then as your pet gets used to the game and understands it a bit better you can make it more complicated for them.
You don't only have to do this with treats, you can do it with people too. Get a friend or family member to hide in another room. Let your dog into the room and call them to you. Once they find you, reward them with treats or affection. Like before, start slowly and build up the complexity.
Incorporate simple commands into your walks
When taking your dog for a walk or run outside try and add simple commands into your walk to add some complexity. These commands can include asking them to fetch something, sit, stay, run or whatever tricks your dog knows. While you are on your walks allow your dogs to sniff around, socialise with other dogs, run and play. It might make your walks a little bit longer, but your dogs will really enjoy it.
New tricks
Dogs, old or young, are never too old to learn new tricks. Try and teach them new tricks often and be sure to put the tricks in place so that your dogs remember all of their tricks they have learnt. These tricks can be anything from "sit" or "paw" to more advanced ones like balancing a treat on their nose or remembering an items name and bringing it to you.
The pet supply industry has expanded in the last couple of years. You can get almost anything for your pets online. Dog training toys is no expectation. While we are working from home, we aren't always available to play with our pets. Puzzle toys are a great way to keep our pets entertained while tiring them out at the same time. If you are looking for some of these toys, we have a list of some highly rated ones try:
1. Outward Hound- Hide A Squirrel
This game is simple and doesn't involve any treats for those dogs that are trying to cut back on their food intake. It is very simple. You put the squeaky squirrels into the plush tree trunk. From there your dogs will try and get the squirrels out of the trunk, once they are out you can put them back in and watch them do it all over again. It can keep them entertained for hours!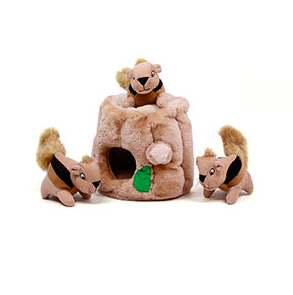 2. Kong Chew toys
These toys are an old favourite. They are durable to withstand even the most aggressive of chewers and, in addition to this, they are bouncy to keep your dog entertained. The hole in the middle of the toy means you can fill it with treats or peanut butter (dog friendly of course!). Your dog can spend a lot of time either chasing it around the house or taking every little last bit of their treats out of it.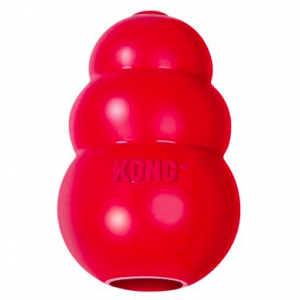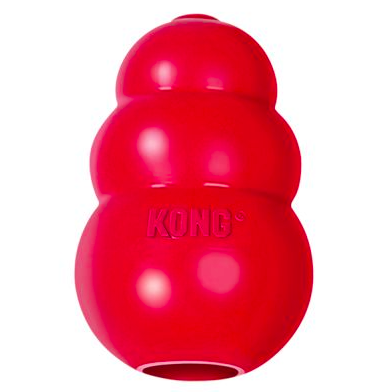 3. Snuffle mats
These are shaggy rugs where you hide pet treats in and dogs use the power of their nose to sniff them out. These mats are soft yet sturdy so they can withstand hours of your dog's playing on them.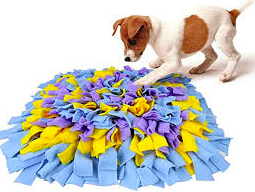 4. K9 Connectables
These toys are made up of many different parts that are connected together with sections for treats to be added in. They are a great toy to keep your pet busy for hours while they find their rewards but they are also good to reduce plaque build-up in our dogs mouths and in doing so it keeps their gums healthy.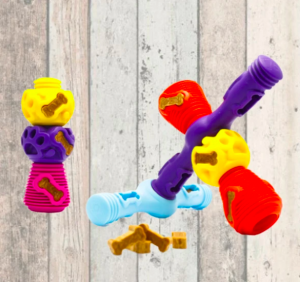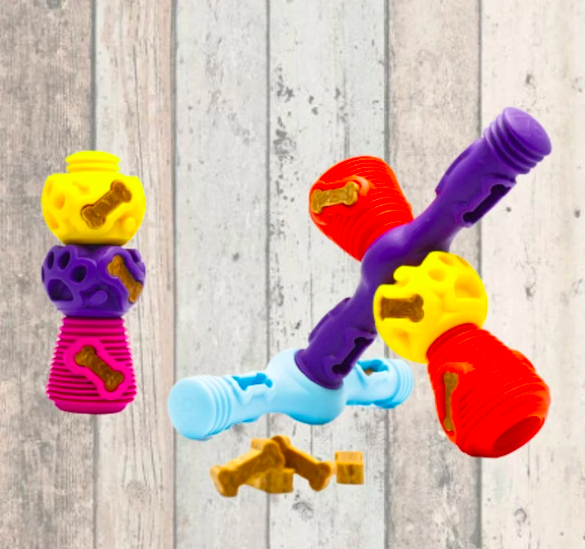 5. Trixie dog activity flip board
This board has multiple knobs, pockets and flaps that require your dog to use many different means to get their treats out. These means could be in the use of their paws, tongue or noses to retrieve their reward. The board has a non-slip mat to it does not slide all over the floor and make a mess.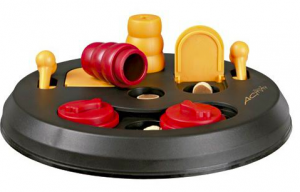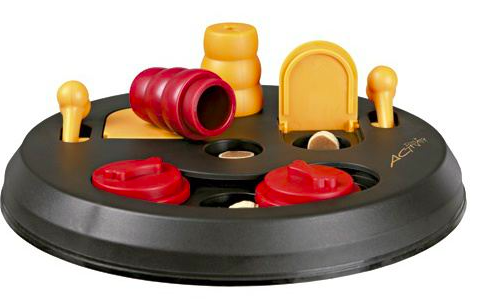 Many behavioural issues come out of our dogs being bored. Mental stimulation will help to alleviate some of these issues while tiring your dogs out at the same time. A bored dog can be a danger to themselves and others by causing injury or harm. Why not put your mind at ease and protect your pets by insuring them. We have a wide range of cover levels to suit many different needs.
Related articles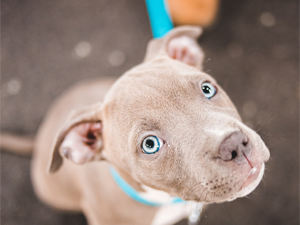 ---
While puppies are growing they should not go for long walks or over exercise. Have a look at what you need to know about walking your puppy.
Read more >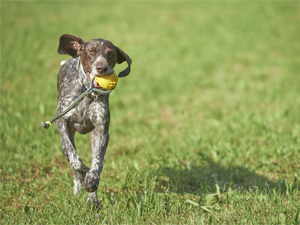 ---
We all know that exercise is important but too much of a good thing can be dangerous to our pets. Have a look at how to protect your pets.
Read more >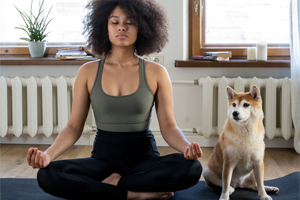 Alternative Exercises to do with your Pets
---
Although dogs love a walk and cats love to play, the same routine everyday can get a bit tiresome. Change up your pets exercise routine with some new and fun…
Read more >