Is my pet getting enough water?
As the weather begins to heat up, it is vital that our pets get enough clean and fresh drinking water throughout the day. Water helps to keep our pets hydrated and allow their body to perform basic functions. Water intake is important to monitor as dehydration is dangerous and can be potentially fatal.
Dogs drinking water
The more our pets exercise and play, the more water they are going to require, especially during warmer summer days. If you fear your dog is at risk of being dehydrated there is an easy way to check- lift a piece of skin on the back of your dog's neck. When you let it go and the skin falls down immediately your dog is sufficiently hydrated. However, if it goes down slowly or not at all your pet could be at risk of dehydration. If you fear your pet might be dehydrated call your vet and they will assist you on the next steps to take.
If your dog is not drinking as much water as you would like them to there are ways to get your dog to drink a bit more. You could try putting some surprises in their bowl to encourage your dog to drink more water. Some of these surprises could be treats, a little bit of chicken broth in their bowl and adding more water than usual into their wet food. As the name suggests, it has water in it which allows them to stay hydrated through their food intake in addition to drinking water directly.
Tip to remember: salt water does not quench your dog's thirst, in fact it has the opposite effect. If you are enjoying playtime on the beach with your dog remember to take lots of fresh water with you.
Cats drinking water
Contrary to popular belief, most cats cannot drink milk as they are lactose intolerant therefore they will be better off with some water. With the exception of Bengals – who love water! It's not always easy to get your cat to drink from a water bowl.  This is where wet pet food could come in handy. If you're only feeding your cat dry food, then having a water bowl present is important. Ensure your pets water bowl is always clean and topped up. Cats can be fussy so keeping your cat's water bowl away from their food bowl could be beneficial. Cats are less likely to drink water close to where they eat as it could get messy and they will not like that.
While you are taking care of your pets and making sure they are fit and healthy make sure they are completely covered by having a look at or wide range of cover levels to find cover that suits you and your pets best.
Related articles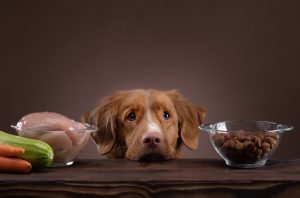 ---
Raw feeding for dogsTime to read: 4 mins Raw feeding is commonly known as Biologically Appropriate Raw Food. This food has not been heat processed before being fed to your…
Read more >
---
HomeNutritionSummer BBQ Tips for PetsTime to read: 5 mins With the summer months nearly upon us our team of Registered Vet Nurses from the Scratch & Patch Careline offer these…
Read more >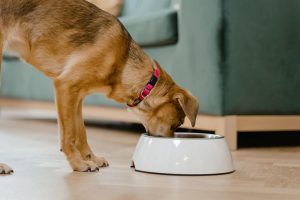 Can you feed human food to dogs?
---
HomeNutritionCan you feed dogs human food?Time to read: 6 mins It can be difficult to know what human food is safe to feed your dog as a treat. So we…
Read more >